Facial Plastic Surgery: Edward Szachowicz, MD
7373 France Ave. S Suite 508
Edina, MN 55435
Phone: (952) 835-5665
Monday – Friday: 9:00 a.m.–5:00 p.m.

Specials
In addition to offering patients his expertise in facial rejuvenation, Edina facial plastic surgeon Dr. Edward Szachowicz offers specials on services, treatments, and skincare products. Visit this page regularly to keep in touch with current opportunities to save on looking refreshed and radiant.
To take advantage of any of the specials you see here, we encourage you to call (952) 835-5665. If you have questions or would like to meet with Dr. Szachowicz, request a complimentary consultation using our online form.

Dr. Szachowicz
just named
TOP DOCTOR 2019
In Mpls/StPaul Magazine
Dr. Szachowicz is honored to be named in the exclusive list of TOP DOCTORS in the July 2019 edition of the Mpls-StPaul magazine. The selection process involves extensive research and peer reviews, with only 800 doctors being selected from over 45 specialty fields; making it a special medical honor to be so recognized. Dr. Szachowicz has been honored to be named Top Doctor for almost a decade.
"I wish to thank all my patients who honor me with their trust and confidence. I am committed to continue to offer the highest standards of care which only comes with experience." ~Dr. Szachowicz
Celebrate "Top Doctor" With Us!
10% OFF ALL
Now thru Aug 31, 2019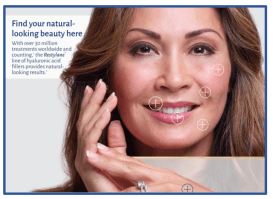 To celebrate Dr. Szachowicz's TOP DOCTOR designation, we are offering a 10% Off Discount on any of your treatments using Sculptra, Dysport or any filler within the entire Restylane family of dermal fillers, starting now through August 31st, 2019.
Sculptra is a phenomenal collagen-building filler which produces natural and long-lasting results by restoring lost volume throughout your face. This is an excellent opportunity to initiate the Sculptra regime you always wished for or to add a boost to your current Sculptra regimen! To learn more about Sculptra, click here.
The Restylane family of gel fillers covers a full range of fillers which can be used for rejuvenation of the cheeks, nasal folds, lips, area around the mouth and, most recently, hand rejuvenation. Specifically, Restylane Refyne & Restylane Defyne are popular fillers for the rejuvenation of the area around the mouth because these fillers integrate well with your own tissues and DO NOT give an unnatural appearance while smiling, talking and other facial movements. Restylane LYFT is great for rejuvenation of the hands.
Dysport is a quick muscle relaxer, similar to Botox, which can help to soften your frown lines or crow's feet in as little as two days. If you always wanted to reduce the squinting from summer's sun, this is an excellent time to try Dysport!
Call (952) 835-5665 or request a consultation to join in our TOP DOCTOR celebration!
Offer ends on Friday, August 30th, 2019