Facial Plastic Surgery: Edward Szachowicz, MD
4999 France Ave. S., Suite #210
Minneapolis, MN 55410
Phone: (952) 835-5665
Monday – Friday: 9:00 a.m.–5:00 p.m.

Fat Transfer
"A full face is a youthful face."
Fat transfer has become a widely accepted technique used in facial rejuvenation. In some ways fat is an ideal filler substance for the face. It is abundant, easily transferred, has no risk of rejection, and can safely be repeated. Double board-certified facial plastic surgeon Dr. Edward Szachowicz has been using fat transfer techniques at his Edina, MN, plastic surgery practice in the Minneapolis-St. Paul area for nearly 15 years to restore lost facial volume. The most commons sites for fat transfer are the lips, chin, cheeks, and around the mouth.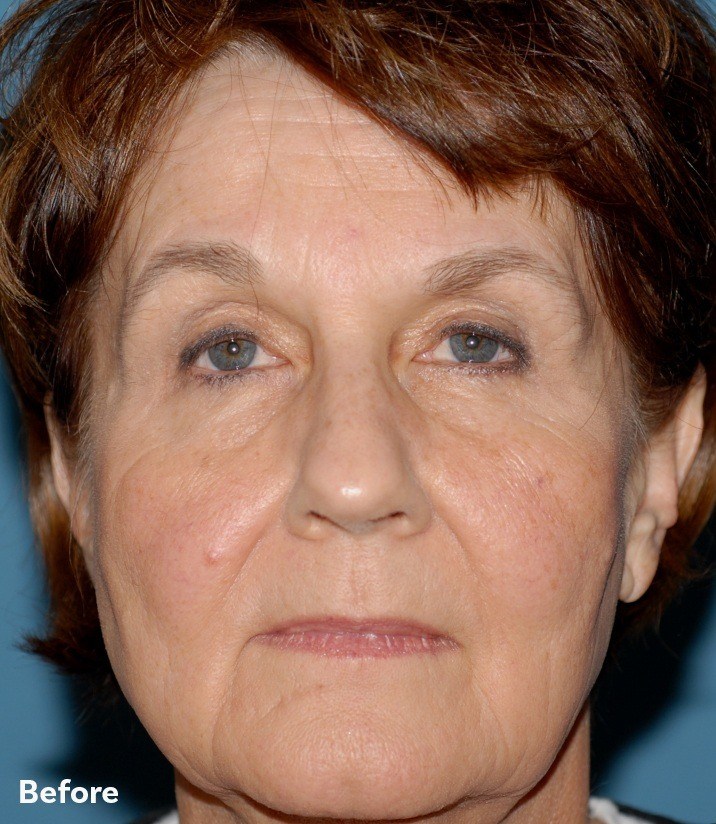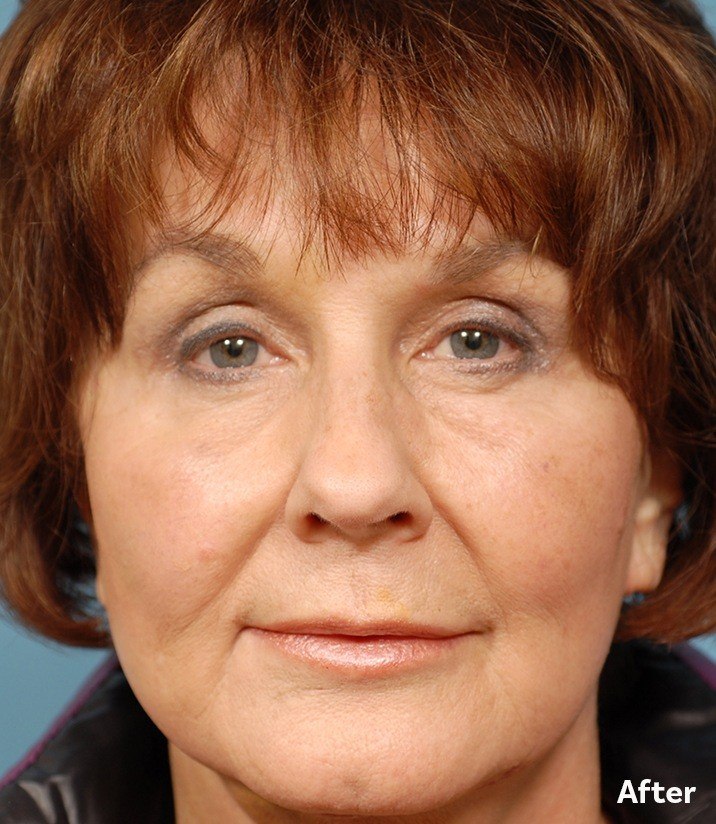 Fat Transfer Patient
This very active 70 year old woman wanted to look as good as she feels. Dr. Szachowicz performed a face lift, endoscopic brow lift and fat transfer to her lips and mouth area. The results are stunning!
Facial Rejuvenation With Fat Transfer
The fatty layer of the face gives facial contours volume, shape, and smoothness. Over time, the natural aging process causes the specific compartments of fat in the face to shift, deflate, and sag. Advanced facelift techniques can reposition the fibrous layer and some of the fat, but does not address some of the key areas of fat atrophy around the mouth.
Fat transfer techniques have advanced such that fat can be harvested from the abdomen (or other sites of fatty deposits) and then used to add aesthetic volume to the face. The key to harvest is to leave the fat cells intact, and the key to placement is to use small amounts of fat injected with tiny cannulas. The transferred fat acts as a foundation on which further treatments, such as dermal fillers, can be added.
Dr. Edward Szachowicz
(Sack-o-which)
Your face can reflect the way you feel inside through a facelift or another surgical procedure by Dr. Szachowicz.
Meet Dr. Szachowicz
Dr. Szachowicz most commonly transfers fat to:
Cheeks
Lips
Nasolabial folds
Chin region
Dr. Szachowicz frequently performs fat transfer in combination with facelift surgery to soften the facial features and restore lost volume in the face. As facial rejuvenation techniques have evolved, the trend has gone from "lift and pull" toward a more natural "lift and fill." With chin augmentation, he often places the transferred fat in deep creases on the chin and around the mouth.
A conservative, gradual approach is used with placing the fat in the facial tissues. Only a portion of the fat transferred actually persists after healing, so there is a slight overcorrection, but not excessive filling. Too aggressive fat placement, especially in thin delicate areas, may show through as lumpy.
Fat Transfer Procedure
Dr. Szachowicz often completes facelift procedures with fat transfer. He can fill the unaddressed areas of volume loss at the same surgical setting to give the optimal facelift result. The procedure is as follows:
A specially designed harvest cannula is used to take fat from the abdomen through tiny incisions in the navel.
The fat is purified in a centrifuge to remove blood and damaged fat cells.
The fat is then placed into the face through small punctures with tiny blunt cannulas.
Punctures are covered by paper tapes.
Risks of Fat Transfer
Over-aggressive fat transfer can leave visible lumps. Numbness or bleeding is uncommon with the blunt cannulas.
Learn More About Fat Transfer
To learn more about the possibilities of facial rejuvenation with fat transfer, request a complimentary consultation with Dr. Szachowicz at Facial Plastic Surgery in Edina, Minnesota online or call (952) 835-5665. We serve the Minneapolis-St. Paul area with pride, and would be happy to speak with you in person to discuss your goals.
Initial cosmetic consultations are free! Given the information-rich nature of the initial consultation, we allocate about one hour to discuss procedures and/or services with the doctor. In order to make the best use of your time and the doctor's, avoid confusion concerning the initial consultation, and to help maintain an efficient and pleasant environment for all, please read our cancellation policy, in full, before your consultation.