Facial Plastic Surgery: Edward Szachowicz, MD
4999 France Ave. S., Suite #210
Minneapolis, MN 55410
Phone: (952) 835-5665
Monday – Friday: 9:00 a.m.–5:00 p.m.

BELOTERO BALANCE®
"Human perception lives in the smallest detail – nuance is everything!"
BELOTERO BALANCE is a unique dermal filler offered at our Edina plastic surgery practice serving Minneapolis-St. Paul that fills a very important niche in advanced injectable treatments: correcting very fine lines. This filler made of a very smooth hyaluronic acid gel that is meant to be placed in the uppermost layer of the skin. Previous gel fillers could potentially leave a blue streak or small ridge if injected superficially in the skin when trying to correct the smallest line or crease. Because BELOTERO BALANCE so smoothly intermingles with your own collagen, it can instantly plump the tiniest line or crease to give you that smooth, flawless look.
BELOTERO BALANCE resolves vertical lipstick-lines, the fine lines that happen when you smile, and even crow's feet. Even better is that BELOTERO BALANCE lasts as long as current gel fillers (3 to 4 months or longer), which makes chasing fine lines and creases very manageable. Enjoy the excitement and thrill of seeing line after line disappear instantly as you regain the smooth skin of your youth.
"In clinical studies, 97% of patients showed a visible improvement after just one Belotero Balance treatment."
About BELOTERO BALANCE
BELOTERO BALANCE is an intelligently designed hyaluronic acid filler that softens the appearance of very fines lines and creases in the skin. It is made of the same dermal volumizing and moisturizing component of your skin, hyaluronic acid, but now so smooth and fine that it can go into the tiniest creases with confidence.
The secret of BELOTERO BALANCE is a thin, smart hyaluronic acid that integrates smoothly with your own collagen, not just pushing it aside as with other fillers. The spreading nature of the product allows correction for filling around the eyes and fine wrinkles of the face without fear of lumpiness, one of the common problems with traditional gel fillers.
This makes BELOTERO BALANCE the product of choice to correct sensitive, hard to fill areas, with the same staying power of traditional gel fillers. BELOTERO BALANCE is also a winning choice for correcting "lipstick lines," which have been the most difficult lines to treat with other injectable fillers.
Dr. Szachowicz uses BELOTERO BALANCE for filling acne and other scars, crow's feet, chin lines, as well as those 'smile lines' in the cheeks which seems to multiply with an increasing grin.
BELOTERO BALANCE Procedure
Because superficial lumpiness is rare with BELOTERO BALANCE's thin, spreading nature, almost any fine line or crease in the face can be instantly corrected. This is an in-office procedure.
Dr. Edward Szachowicz
(Sack-o-which)
Your face can reflect the way you feel inside through a facelift or another surgical procedure by Dr. Szachowicz.
Meet Dr. Szachowicz
Candidates for BELOTERO BALANCE
BELOTERO BALANCE fills an important niche in advanced injectable treatments. Now almost every fine line or crease in the face can potentially be reduced with BELOTERO BALANCE, especially the most demanding areas. BELOTERO BALANCE is forgiving and gently spreads and integrates into the surrounding collagen layers in the skin, without distortion. Dr. Szachowicz will identify which areas of your face can best be treated with BELOTERO BALANCE and/or a variety of other dermal fillers. With your customized treatment plan, BELOTERO BALANCE treatments can be done simply, with immediate gratifying results.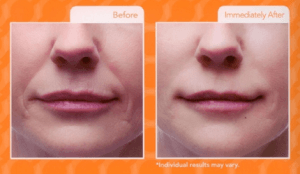 The most common areas of the face for treatment are:
Nasolabial lines and folds
Vertical "lipstick lines"
Corners of the mouth and marionette lines
Smile lines of the cheeks
Crow's feet and under the eyes
Acne scars
Chin creases and lines
Frown lines
Hands and décolletage
Bridge of nose
Benefits of BELOTERO BALANCE
Effortless correction of fine lines
Immediate results
Quick, in-office treatments, with a duration comparable to traditional gel fillers
Able to treat more difficult areas including "lipstick lines" and the corners of the mouth
The product is FDA-approved from non-animal sources, so no skin test is required
Low risk of lumpiness or blue streaks showing through as with traditional gel fillers
Wide spectrum of treatment areas including acne scarring
Risks of BELOTERO BALANCE
BELOTERO BALANCE is not indicated in patients with severe allergies. The most common side effects seen after injection were swelling, redness, and hardening. Rarer side effects include swelling which lasts longer, unevenness or firmness in the area injected and as with any injection, there may be a risk of infection. BELOTERO BALANCE is not recommended in those under 18 or in women who are pregnant or breastfeeding. Avoidance of fish and plant oil supplements, aspirin and non-steroidal anti-inflammatories (Advil, Motrin, etc.) helps to minimize any bruising. Rare immune reactions and circulation problems after injection are possible. All hyaluronic gel fillers can be dissolved (reversed) with an enzyme called hyaluronidase for added safety.
Learn More About BELOTERO BALANCE
To learn more about BELOTERO BALANCE, formulated to address the finest lines and creases of the face, request a complimentary consultation with Dr. Szachowicz in Edina, Minnesota, using our online form or by calling (952) 835-5665. Dr. Szachowicz specializes in "prejuvenation" of the face using dermal fillers and other nonsurgical treatments.
Initial cosmetic consultations are free! Given the information-rich nature of the initial consultation, we allocate about one hour to discuss procedures and/or services with the doctor. In order to make the best use of your time and the doctor's, avoid confusion concerning the initial consultation, and to help maintain an efficient and pleasant environment for all, please read our cancellation policy, in full, before your consultation.