Fraxel® Laser Skin Resurfacing
Facial Plastic Surgery: Edward Szachowicz, MD
4999 France Ave. S., Suite #210
Minneapolis, MN 55410
Phone: (952) 835-5665
Monday – Friday: 9:00 a.m.–5:00 p.m.

Fraxel® Laser Skin Resurfacing
"The Fraxel re:pair system targets sun damage on and off the face, including the delicate neck and chest regions."
Double board-certified facial plastic surgeon Dr. Edward Szachowicz offers Fraxel re:pair laser skin resurfacing for Edina, MN, and Minneapolis-St. Paul residents who want to rejuvenate aged and sun-damaged skin with a single treatment. This advanced carbon dioxide (CO2) laser is also an effective, nonsurgical way to gently tighten even the most delicate skin. Fraxel re:pair treatments are safe for not only the face, but also the neck, chest, and hands. Popular with both women and men, Fraxel re:pair is a safe and effective procedure that tightens loose skin and removes years from your appearance.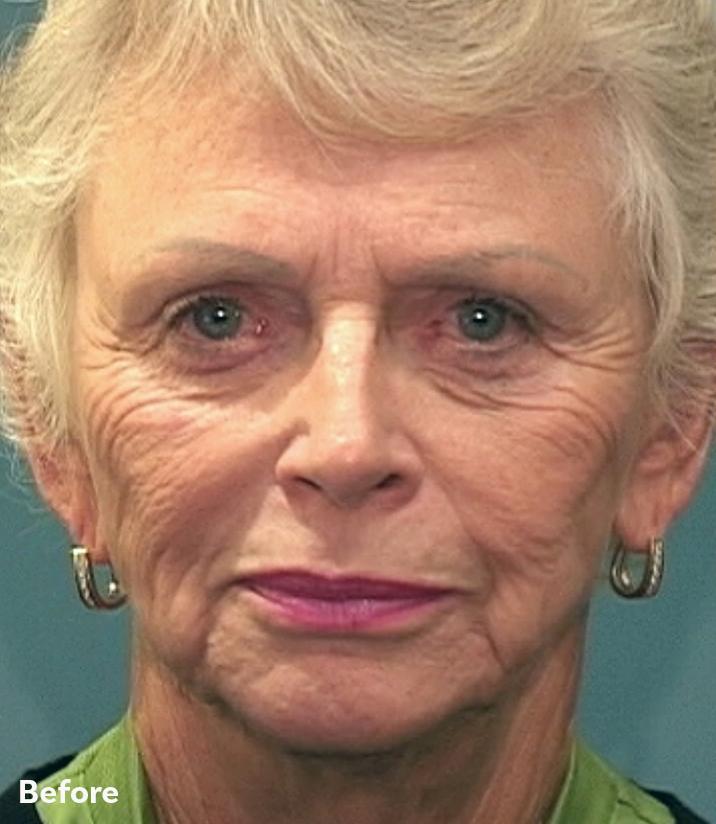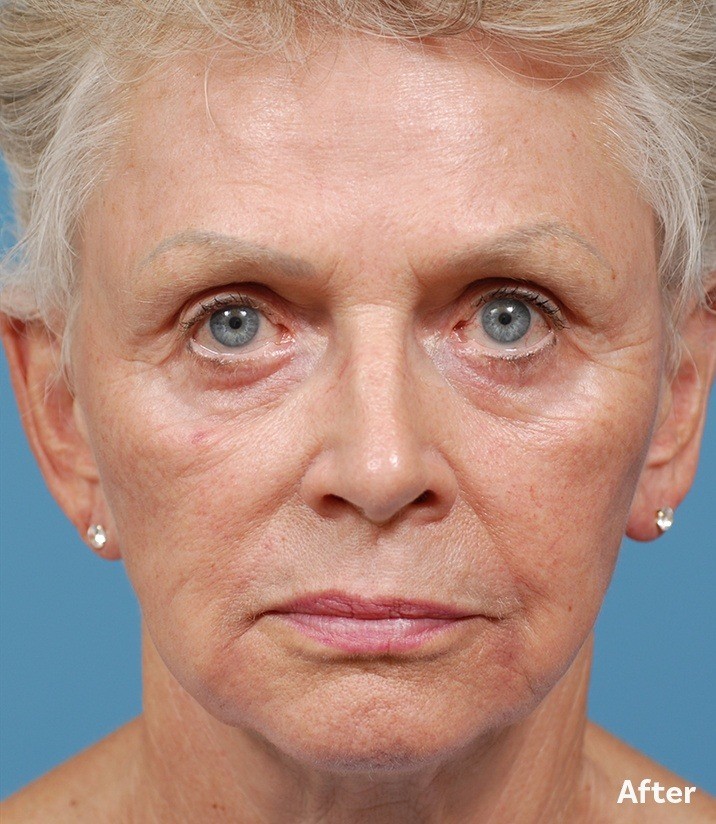 Fraxel Patient
This 74 year old woman has been golfing most of her life. She came to our office to explore options for repairing her sun damage. Dr. Szachowicz treated her entire face with the Fraxel re:pair . The results are amazing. A couple of weeks after she had healed, we took her after photos and put them alongside her before photos. It was hard for her to believe the vast improvement she saw with her Fraxel laser treatment.
Candidates for Fraxel re:pair
The best candidates for Fraxel re:pair laser skin resurfacing are people who want to address any of the following signs of aging and sun damage on the face, neck, chest, and hands:
Moderate to deep wrinkles, furrows, and lines
Textural irregularities
Freckles, sun spots, age spots, and other excess pigmentation
Lax, thinning skin, especially around the eyes
How Fraxel re:pair Works
The Fraxel laser emits thousands of tiny points of laser light onto the skin, sparing healthy islands of tissue between the dots. The laser energy stimulates collagen production in the upper layers of the skin. Because the areas between the dots of laser light are untreated, healing is much more rapid and safety is increased conventional CO2 lasers. In addition, there is less disturbance of natural skin color.
Dr. Edward Szachowicz
(Sack-o-which)
Your face can reflect the way you feel inside through a facelift or another surgical procedure by Dr. Szachowicz.
Meet Dr. Szachowicz
Benefits of Fraxel re:pair
Fraxel is one of the most trusted names in laser skin resurfacing. Dr. Szachowicz has been using the Fraxel CO2 laser for skin resurfacing since 2007. He has taught national seminars to physicians on the use of CO2 laser resurfacing and was one of the first doctors to perform facial laser resurfacing in Minnesota.
Compared to conventional CO2 lasers, Fraxel re:pair treatments are more precise, uniform, and dramatically reduce healing time and aftercare. The laser's microscopic spot delivery system is key to the Fraxel re:pair safety and comfort.
Fraxel re:pair preserves the skin's natural coloring, avoiding permanent lightening of the skin (hypopigmentation) caused by other CO2 lasers.
Fraxel re:pair laser skin resurfacing heals much faster than older (ablative) CO2 lasers and has less complications.
Studies have shown that CO2 treatments can lower the risk of the most common types of skin cancers. This benefit is especially important for those who grew up without the availability of good sunscreen.
How We Take the Stress Out of Fraxel re:pair Treatments
Dr. Szachowicz prefers to perform Fraxel re:pair laser skin resurfacing using IV conscious sedation for optimal patient comfort. When using the re:pair laser at the proper setting for addressing sun damage, the discomfort from the laser is alleviated by the sedation anesthesia. When the procedure is complete, you awaken, ready to go with your caretaker shortly thereafter. Sedation anesthesia eases the fear patients may have of discomfort or awareness of the laser procedure. When you get home, you can easily begin your cleansing washes with little to no discomfort. The feedback from our patients has been uniformly positive for the benefits of IV conscious sedation.
Fraxel re:pair Recovery Timetable
Days 1 -3
Gentle cleansing of the skin every 2 hours while awake, and then once during the night. Thorough cleansing is the best and fastest way to heal with new healthy skin, with minimal problems. The skin is pink and clean.
You can cleanse in the shower for convenience. Next, a mild vinegar soak is followed by Vaseline ointment.
Days 4 – 7 to 10 days
A brand new layer of skin 'resurfaces' your face; which goes from pink to red. Moisturizer is applied to keep the new skin from drying. Residual swelling fades rapidly. Much of the freckling and brown spotty pigmentation is gone.
The initial redness fades to a blush pink.
Beginning at 7 to 10 days, you can easily wear makeup or tinted sunscreen to balance the color.
Risks of Fraxel re:pair Laser Skin Resurfacing
Treatment with oral anti-viral medication for the prevention of cold sores is recommended for all patients having a CO2 laser resurfacing. Meticulous skin care after the procedure is the strongest measure to promote rapid healing and minimize infection. Although healing is rapid, the treated skin needs to be protected after the treatment until healing is complete. Sun protection with sunscreen is recommended to protect the newly healed skin from further photoaging, and unwanted pigmentation. Clients with darker skin types may experience some hyperpigmentation after treatment which may require treatment. Blemishes and scarring are possible. Some clients may need a second treatment session to obtain optimal results. Fraxel treatment is not recommended if you are pregnant.
Learn More About Fraxel Treatments
To find out if Fraxel re:pair laser skin resurfacing is your best choice to repair sun damage, reduce spotty pigmentation, and smooth and tighten your skin, request a complimentary consultation with Dr. Szachowicz using our online form or call the office of Facial Plastic Surgery at (952) 835-5665 for an appointment.
Initial cosmetic consultations are free! Given the information-rich nature of the initial consultation, we allocate about one hour to discuss procedures and/or services with the doctor. In order to make the best use of your time and the doctor's, avoid confusion concerning the initial consultation, and to help maintain an efficient and pleasant environment for all, please read our cancellation policy, in full, before your consultation.